Blockchain and Decentralized Oracles: Use Cases for the iExec Oracle Factory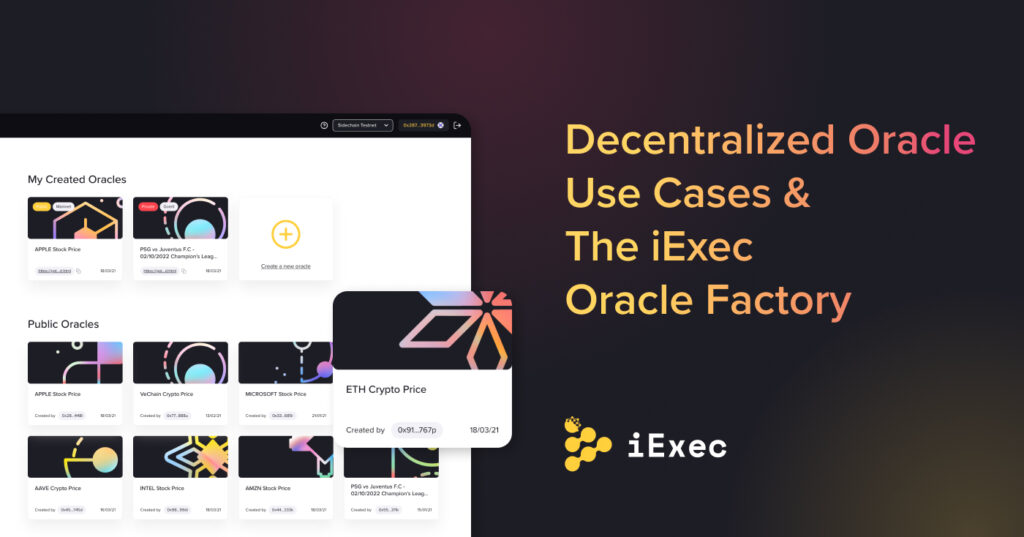 If you want to build a decentralized application that solves a real-world problem, chances are you'll need to connect it to this real world. But wait, there's one problem: blockchains are totally siloed from the Internet! This is why oracles play an important role in blockchain-based architectures, transmitting off-chain information to its intended destination on-chain. And this is why iExec has decided to launch iExec Oracle Factory, a user interface allowing to create trusted oracles in minutes. Looking at use cases for 3 different industries (Insurance, Prediction Market, and Betting), let's see how iExec Oracle Factory can fit into each, with three types of actors: Oracle Provider, Dapp Developer, and User.
Was this helpful?
Did you like the post? Let us know your opinion!
Thanks. Would you like to add something?
Thanks for your feedback!