Cloud Developer Demo Walkthrough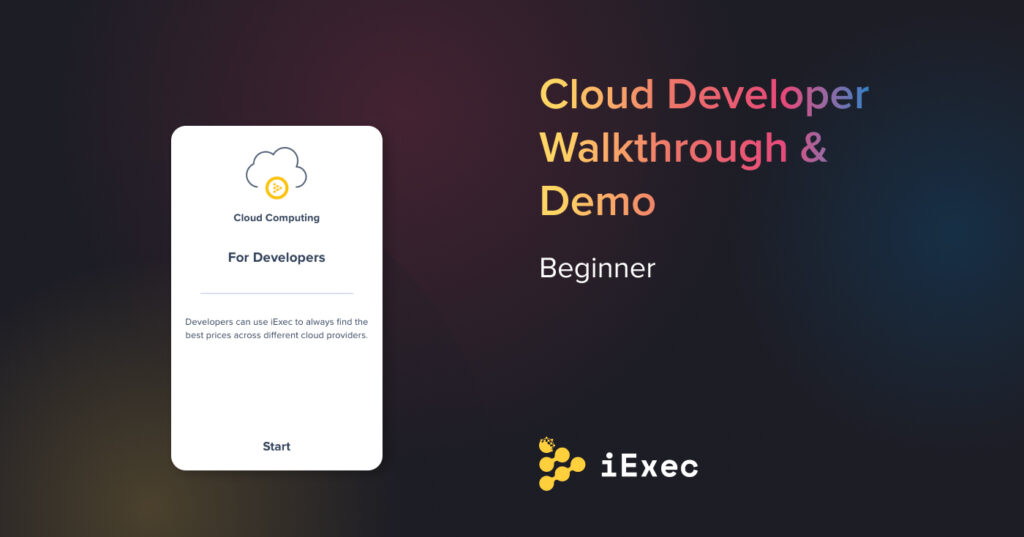 The walkthrough consists of running a simple demo application, with no technical requirements. This workflow demonstrates the following value propositions Cloud Developers:
 "Always Best Price":

one place to find the best deal on computing resources

Easier workflow:

a dedicated easy-to-use front-end for choosing computing resource providers before executing the task, followed by the choice to download the computational result

"No Vendor Lock-in"

– one single platform, with access to a variety of cloud computing providers. There is no need to be registered with any single vendor, everything can be found on iExec.  

 Easier and familiar authentication:

it is possible to login to iExec with a Google account

Easy funds management:

the walkthrough offers free credits to spend on computing power and test iExec. Prices will be labeled in labeled in fiat currency rather than crypto
Was this helpful?
Did you like the post? Let us know your opinion!
Thanks. Would you like to add something?
Thanks for your feedback!