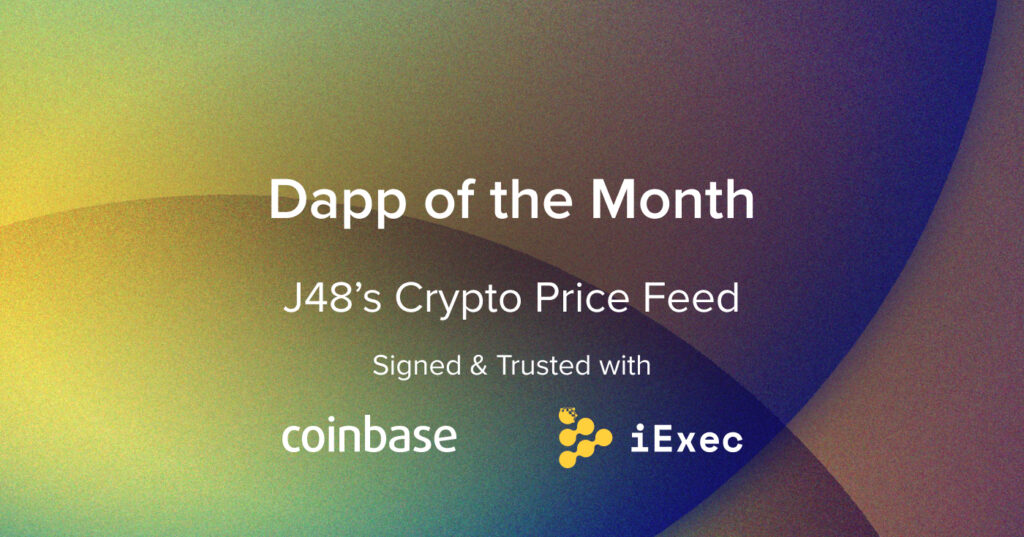 We are excited to show you an application recently discovered by the team. This app has been developed behind the scenes over the lockdown period and makes use of the most recently released and cutting-edge features of the iExec technical stack. The dapp we'll be presenting is a Trusted Crypto Price Feed, by @j48.
This piece of work was particularly impressive for the iExec team for a few reasons, here's a quick overview:
Was this helpful?
Did you like the post? Let us know your opinion!
Thanks. Would you like to add something?
Thanks for your feedback!