Enterprise Ethereum Alliance (EEA) release: Off-Chain Trusted Compute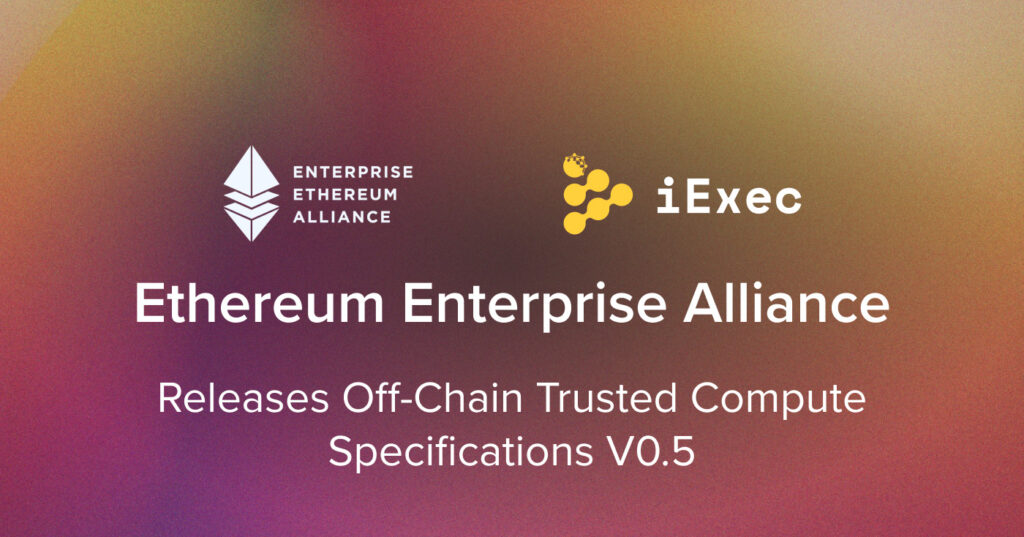 As chair of the Trusted Execution Task Force of Enterprise Ethereum Alliance, iExec is proud to relay the news of EEA releasing the official EEA Off-Chain Trusted Compute Specification V0.5. EEA has now officially published the document, available to download.
Since the launch of iExec, The need for a trusted execution environment has always been a no-brainer. This growing trend in implementing trusted execution environments is driven by two factors. Firstly, semiconductor companies are delivering solutions that are accessible to the mainstream. For example, Intel® Corporation is now building its Intel® SGX hardware enclaves into every new processor. And more importantly, big corporates, that are starting to give serious consideration to blockchain-enabled solutions, fear privacy issues.
Was this helpful?
Did you like the post? Let us know your opinion!
Thanks. Would you like to add something?
Thanks for your feedback!