iExec collaborate with NVIDIA for its Inception Program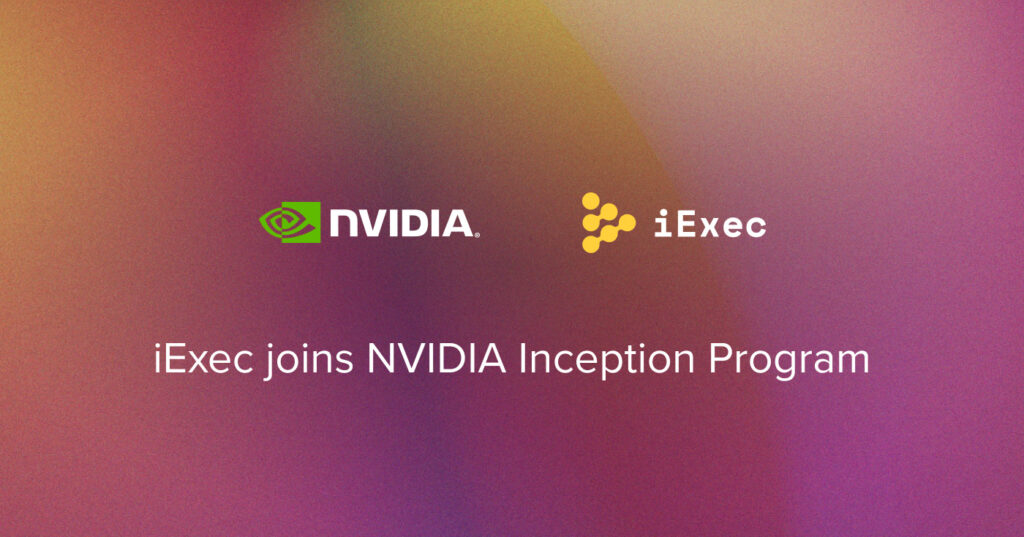 Lyon, France — October 28, 2020: iExec joins the NVIDIA Inception program. The Inception program is designed to nurture startups revolutionizing industries with advancements in AI and data sciences.
The NVIDIA Inception program provides iExec with access to the most advanced expertise and knowledge on GPU computing.
Was this helpful?
Did you like the post? Let us know your opinion!
Thanks. Would you like to add something?
Thanks for your feedback!