iExec Onboards New GPU Computing Provider Genesis Cloud, Used by EDF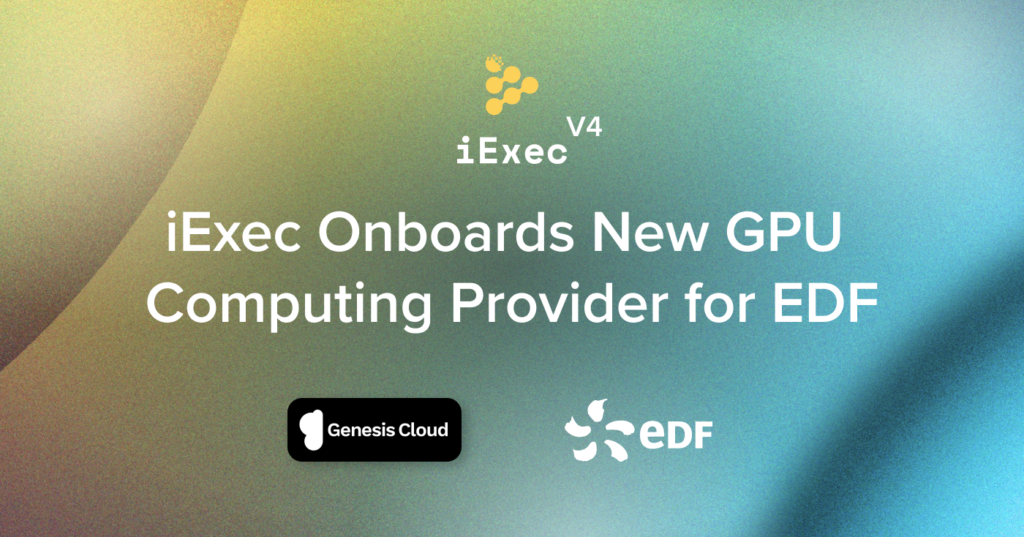 iExec, the cloud computing marketplace has announced the onboarding of Genesis Cloud as a new GPU provider. France's largest utility provider EDF is leveraging this new offer to execute on iExec's decentralized cloud its applications that require heavy GPU power.
Discover iExec's press release below:
Was this helpful?
Did you like the post? Let us know your opinion!
Thanks. Would you like to add something?
Thanks for your feedback!