iExec receives French SEC approval for its Enterprise Marketplace Token Swap Offering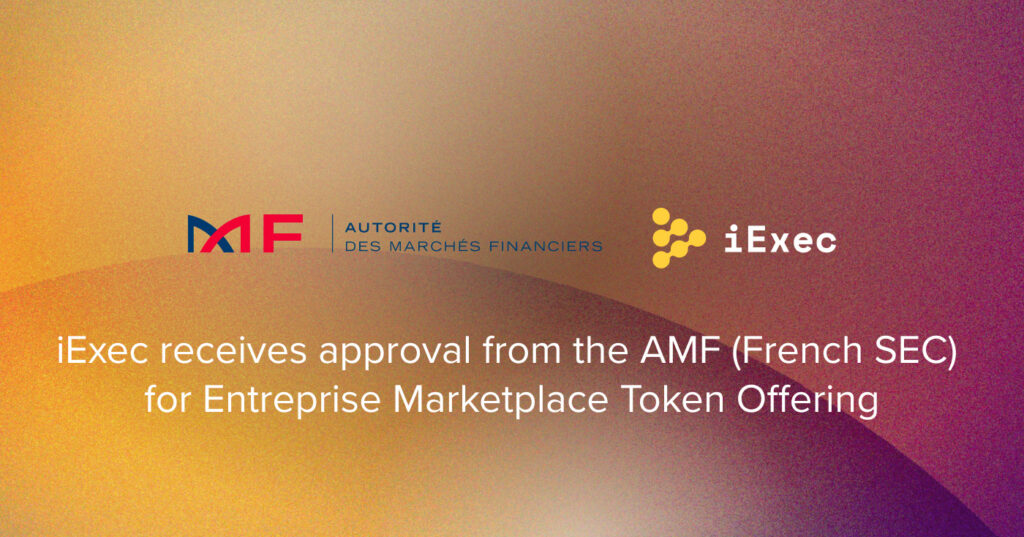 On the 14 October 2020, iExec obtained a Visa from the 'Autorité des Marchés Financiers' (the French equivalent of the SEC) for its new Enterprise Marketplace token swap offering, allowing enterprises to exchange cloud resources in a regulated and compliant environment. The enterprise adoption facilitated by the AMF visa will directly benefit the iExec RLC token economics.
Was this helpful?
Did you like the post? Let us know your opinion!
Thanks. Would you like to add something?
Thanks for your feedback!