Tutorial: Creating Decentralized Oracles using Preset APIs (For Beginners)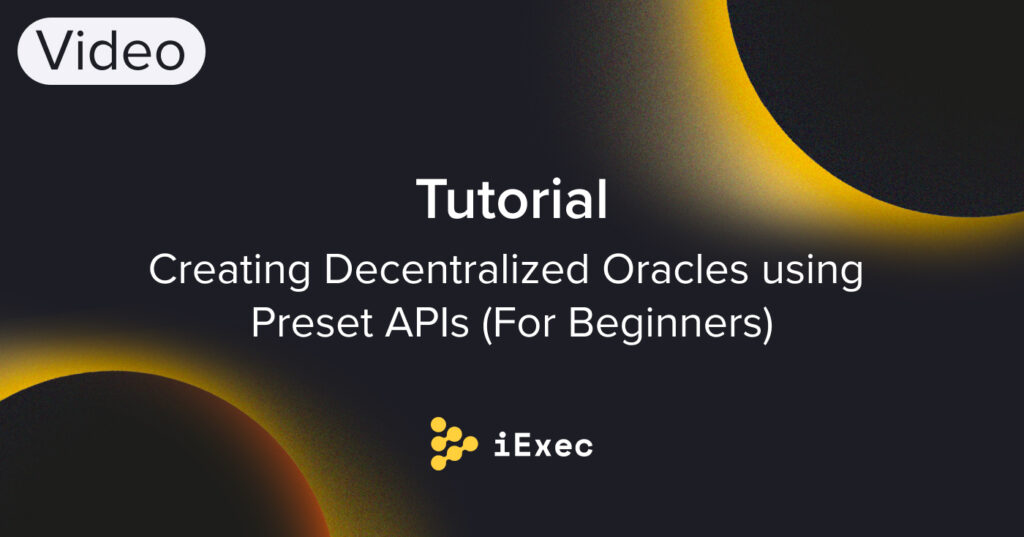 The iExec Oracle Factory is a developer interface allowing anyone to create their own oracles, in minutes, without any blockchain knowledge.
The iExec Oracle Factory allows developers to create custom oracles from scratch, and also provides preset, ready-to-use oracles.
This video tutorial is intended for beginners who want to test the iExec Oracle Factory using iExec's preset oracles.
Was this helpful?
Did you like the post? Let us know your opinion!
Thanks. Would you like to add something?
Thanks for your feedback!